minimalism meets ecommerce.
simplicity was a necessity with this project - Luxoticase envisioned an easy to read, informative ecommerce site to match their luxury branding. We kept this in mind throughout the process of building the site in close collaboration with the client, with a simple homepage design, simplistic product images, and a customized product page designed for ease of use on both desktop and mobile devices.
---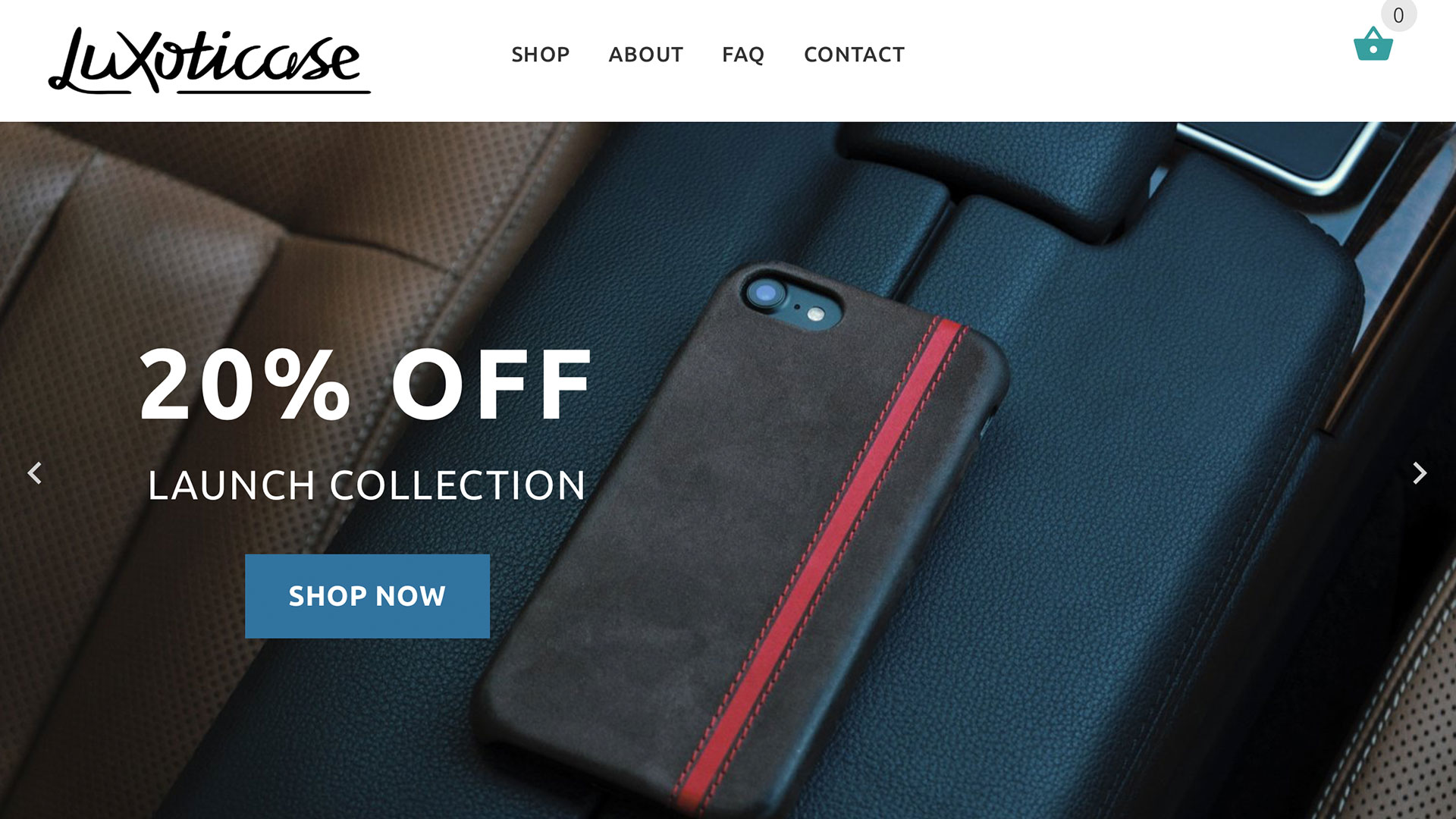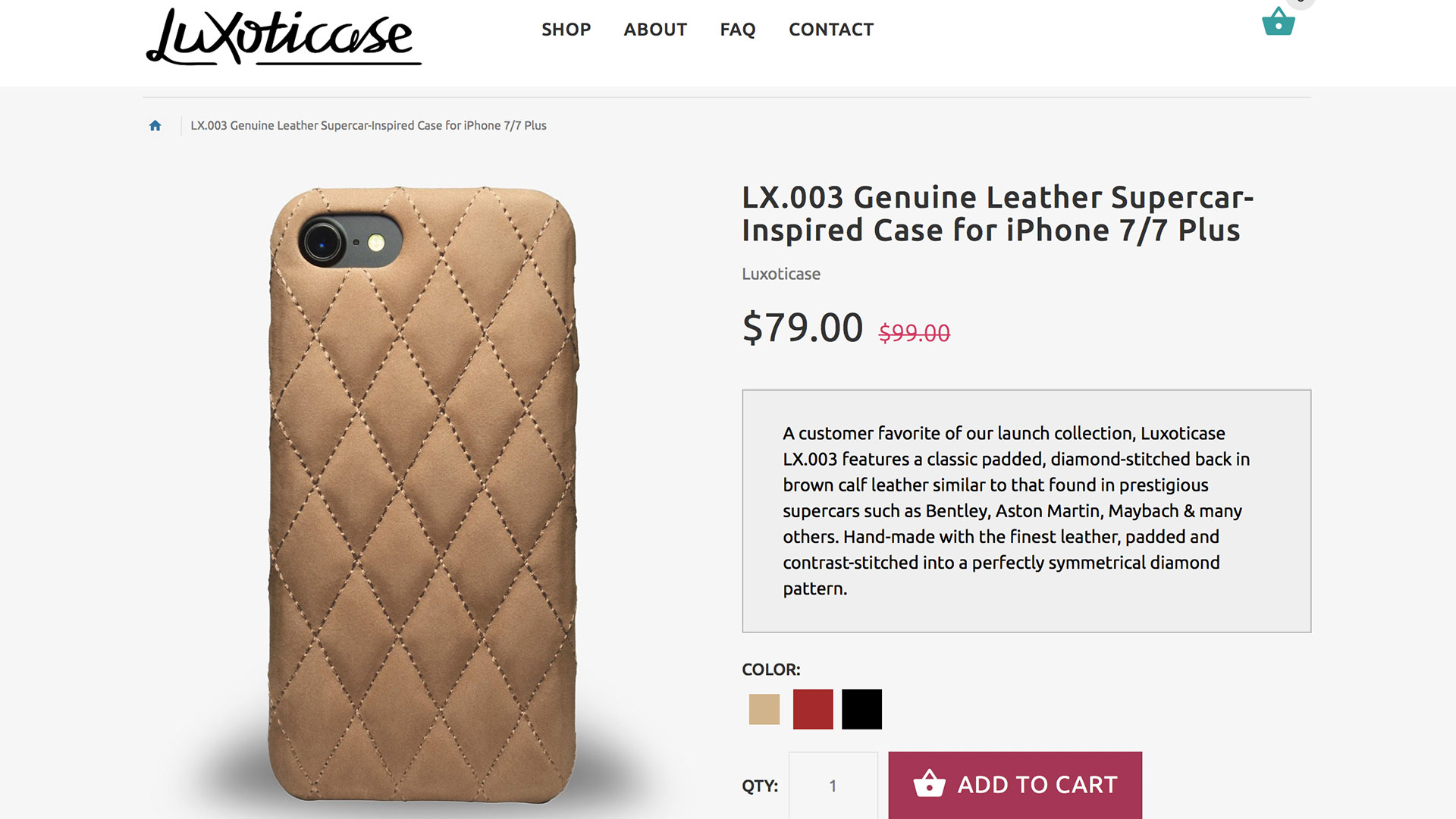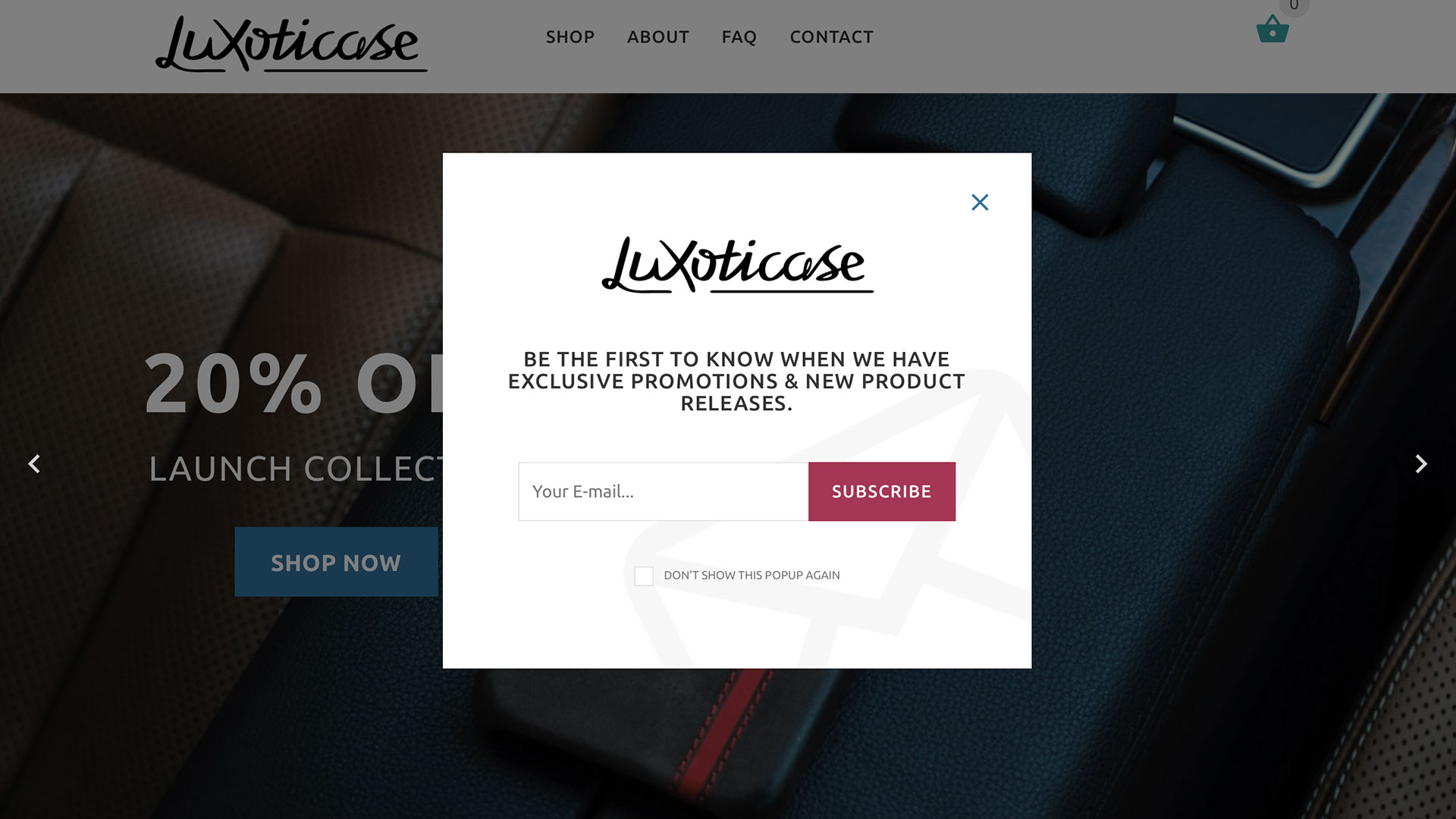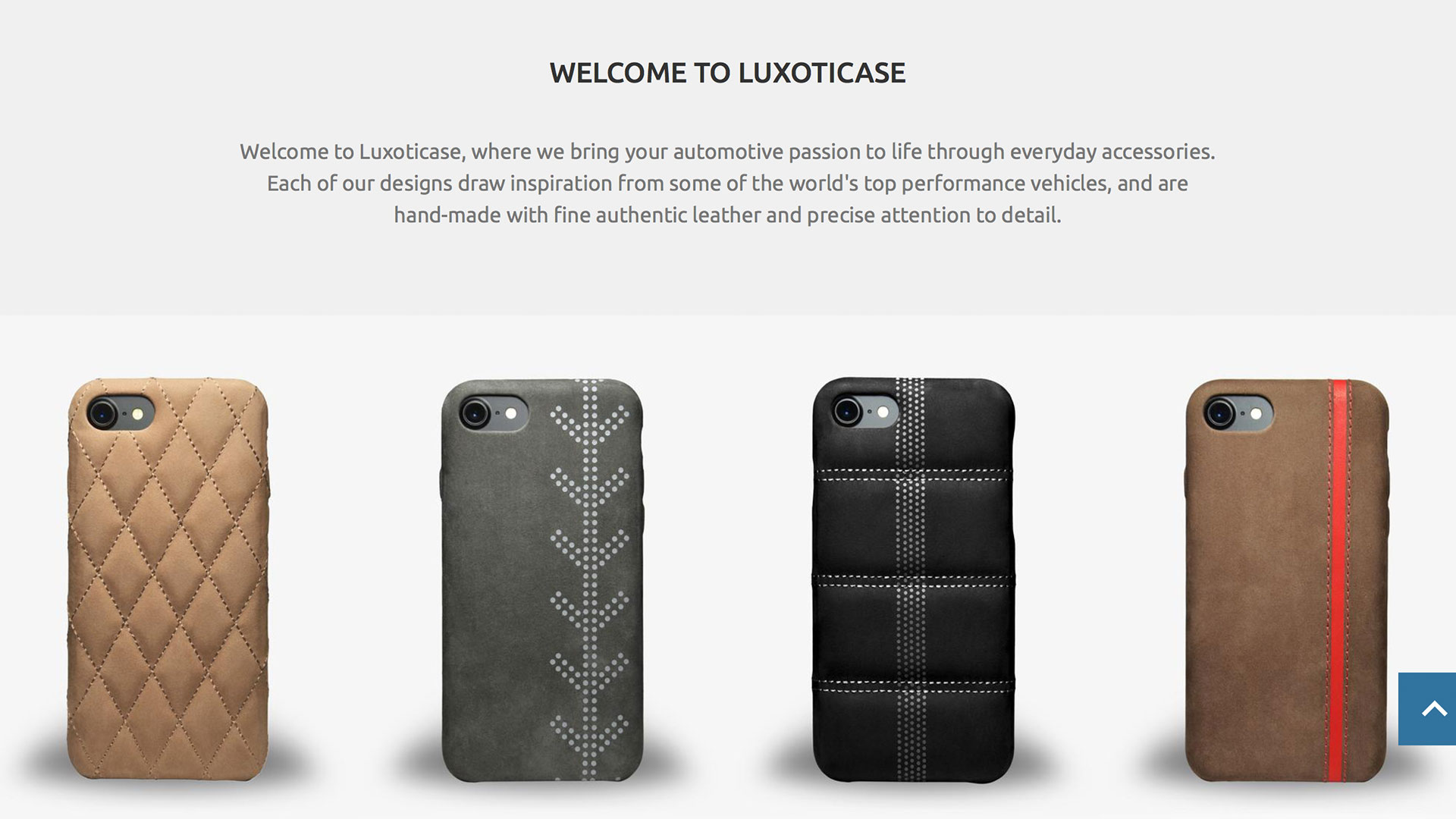 in keeping with the client's design requirements, we needed to create custom features for the site. These changes were all made within the site's CSS to work around Shopify's visual design limitations. 
---
product page
we developed a simple, customizable product page with neatly-organized service highlights and clear product variations. We came up with three horizontal icons that highlight the company's customer service and shipping policies placed below the main product details on every page, along with additional checkerboard-style product details below these icons.
---
newsletter popup
a newsletter pop-up was added sitewide based on a timer to collect customer emails for marketing purposes. Several creatives were produced for the client to use and change seasonally for holidays and annual promotions.
---